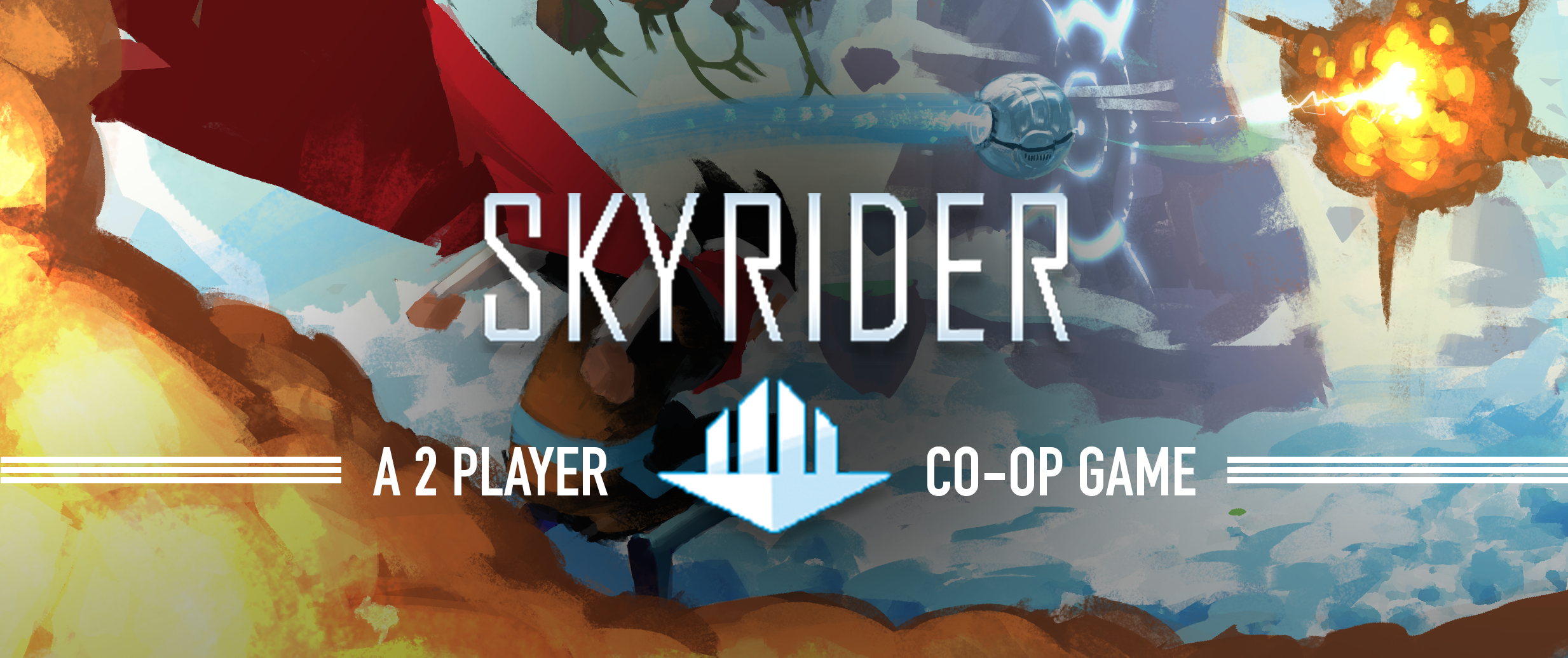 SkyRider & the Journey to the AirCitadel - Full Co-Op!
A downloadable game for Windows
A MUST: 2 PLAYERS!!!

HIGHLY RECOMMENDED: PLAY WITH 2 JOYPADS!!!
SkyRider is a 2 Player co-op action puzzle platformer game. One player will control Noki, jumping, fighting and collecting energy for his drone. The other one will control that drone: "R.O.B.O.T.O", making platforms, energy shields and shooting.
This is a 5 levels demo. Game is still in development.
Keyboard Controls:
'ESC' key: Show Joypad controls
'P' key: Reset Build
'L' key: Next level
Noki controls (Keyboard):
* Move around with 'WASD' keys
* Fight with 'F' key
* Change R.O.B.O.T.O.'s mode with 'E' key
* Roll Left with 'R' key and Right with 'T' key
R.O.B.O.T.O. controls (Keyboard & Mouse):
* Move around with directional arrows
* Aim with Mouse
* Place platforms with Mouse Left Click
* Make shield with Mouse Right Click while in defensive mode
* Shoot with with Mouse Right Click while in offensive mode
Credits:
Artist: Damián Fernandez Gomez
Programmers: Vale ZumZum & Federico Barra
Game Designer: Adrián Novell
Trailer Music: Roberto Andriuolo and Martin Ayguavella
Download
Download
SkyRiderFullCoOpVersion.rar
16 MB
Install instructions
Download
Unzip
Play
Enjoy
<3